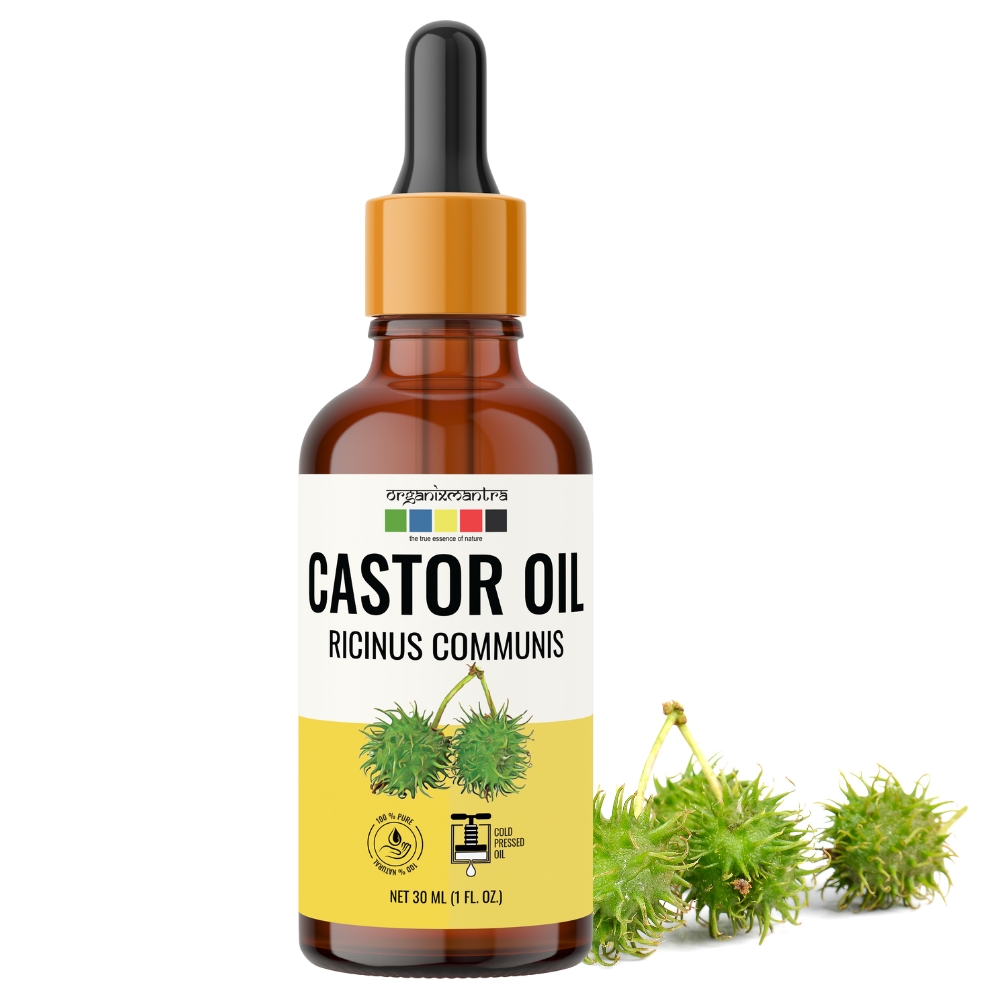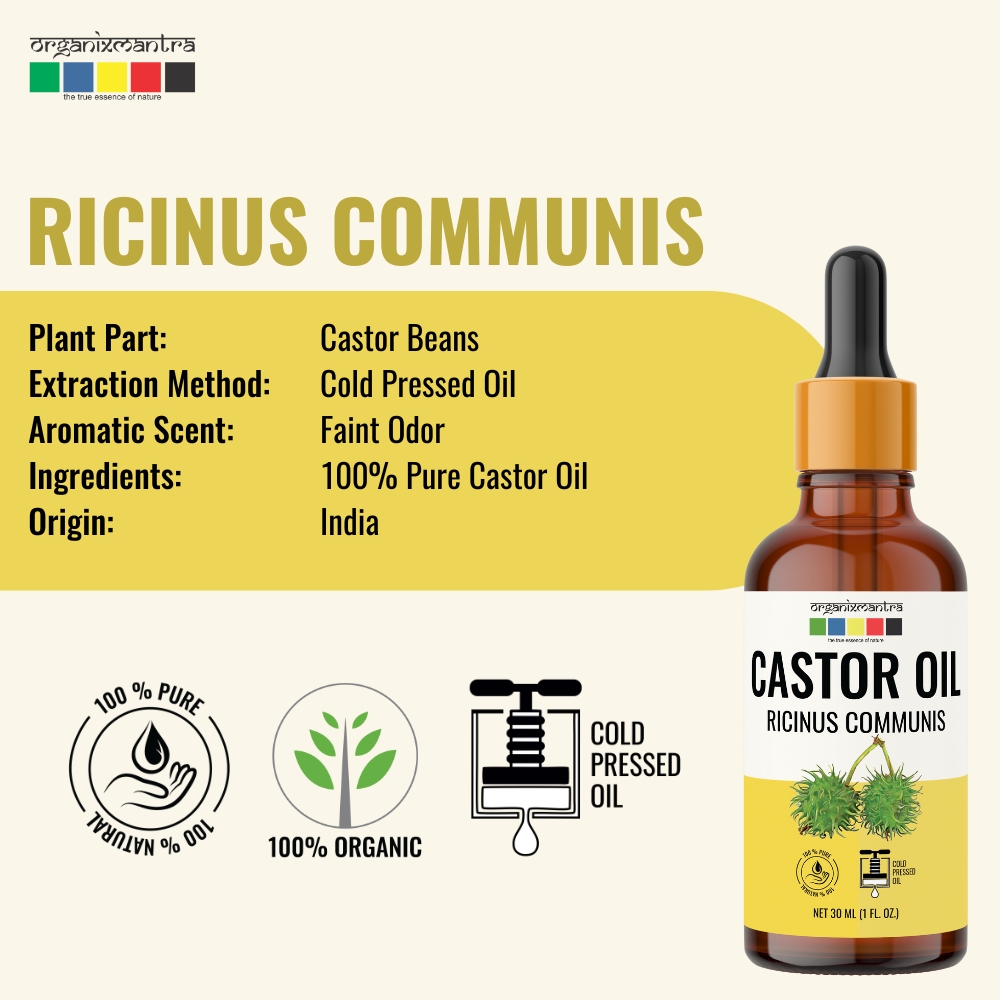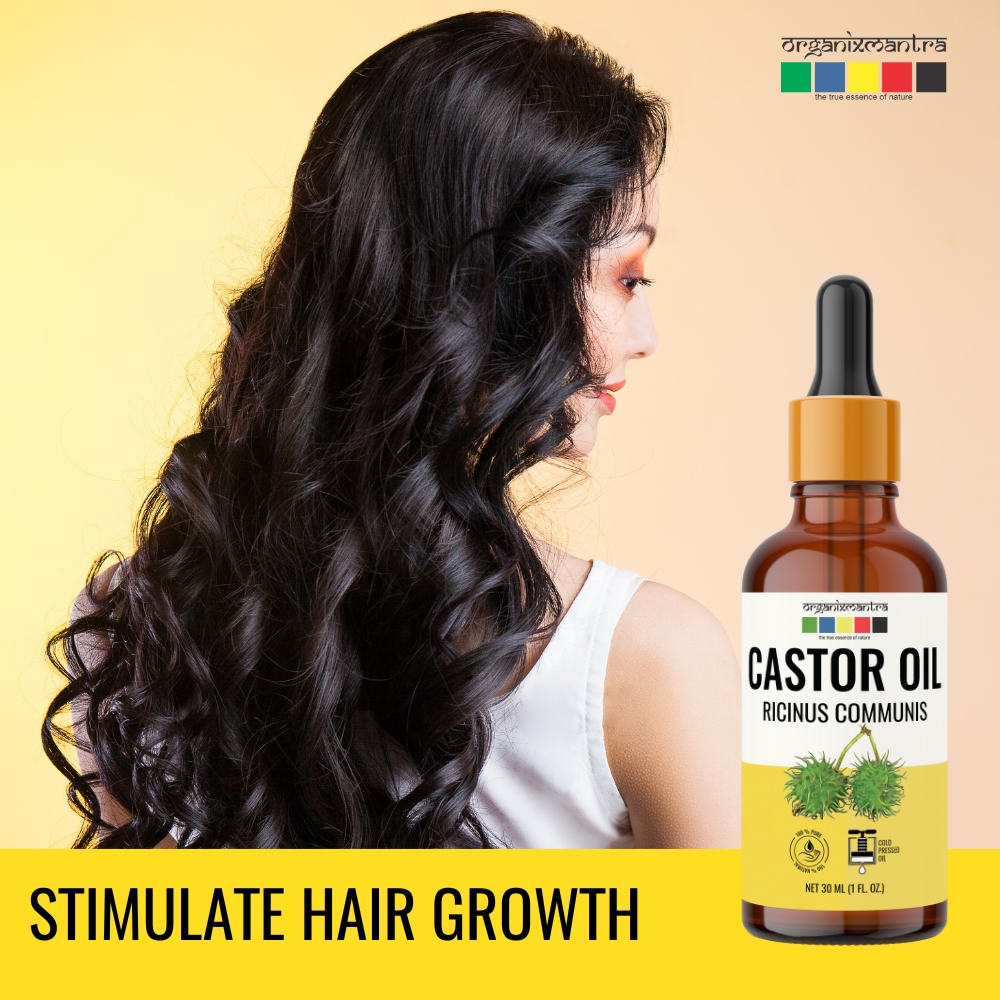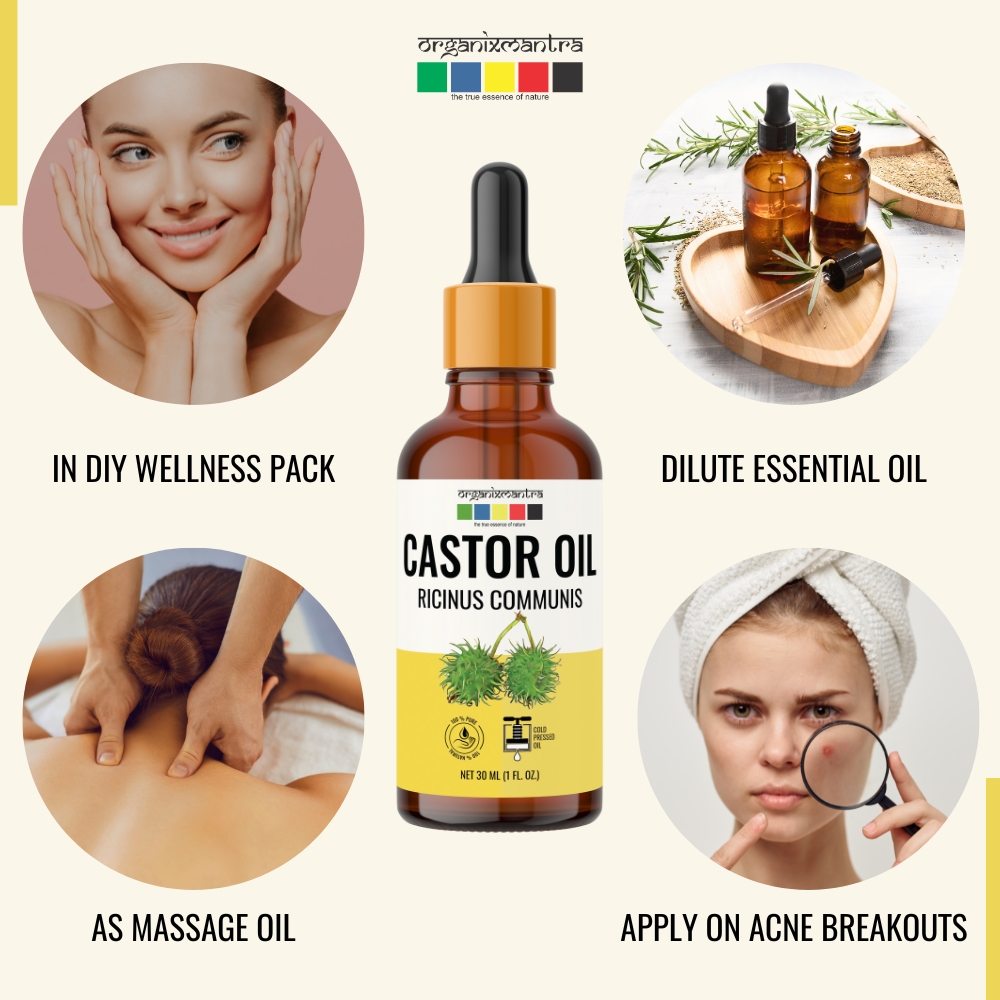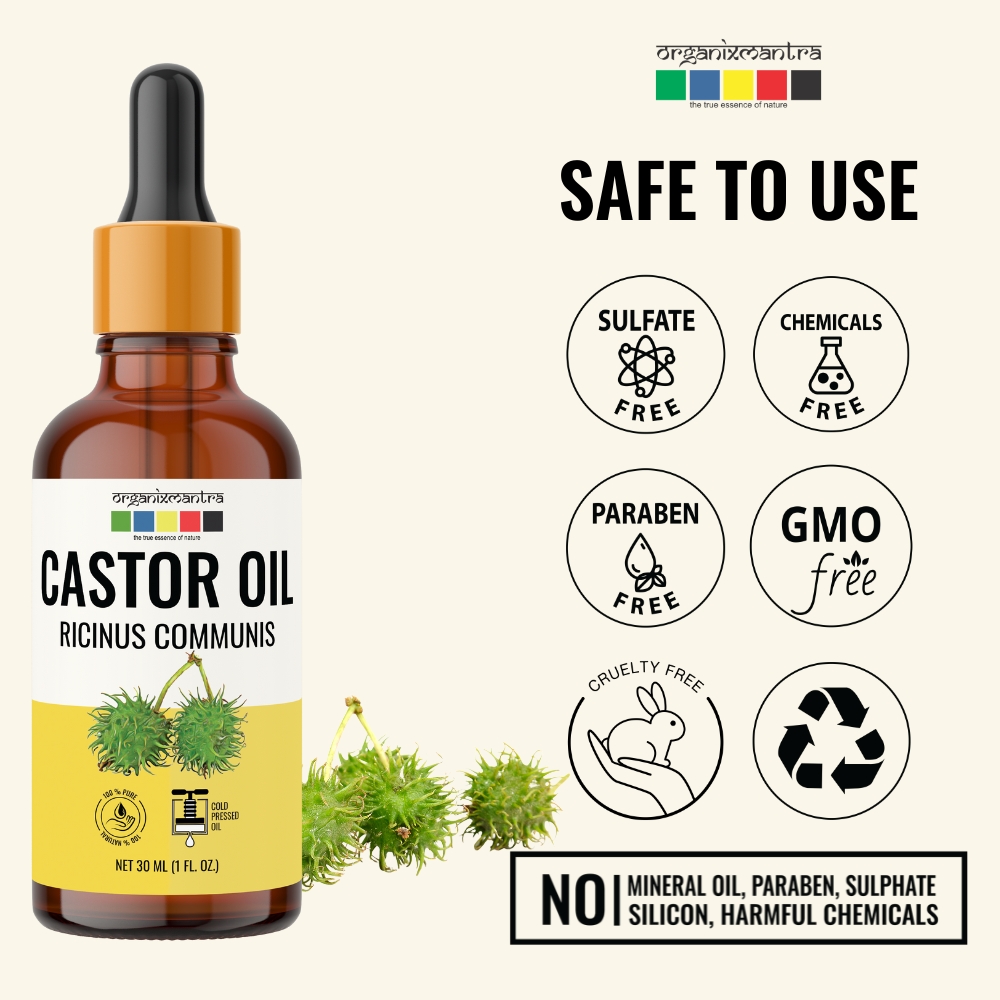 Organix Mantra Castor Oil, 100% Pure, Natural & Cold Pressed Organic Oil, 30ML
Check delivery & shipping
Delivery by [[edd_date]]
[[edd_error]]
Minimum order value is Rs. [[check_pincode_service.minimum_order_value]] for this vendor and inventory. Shipping charges Rs. [[check_pincode_service.shipping_charges]] applicable below minimum order
Shipping charges Rs. [[check_pincode_service.shipping_charges]] applicable.
[[checkoutError]]
About the Product
Explore the nourishing power of Organix Mantra Castor Oil, a cold pressed oil originating from India. This natural oil is known for its nourishing and moisturizing properties for Hair, Skin, Face, and Body. Its subtle, mild earthy fragrance acts as a base note, blending harmoniously with other Essential Oils.
Benefits
HAIR GROWTH SUPPORT: Castor Oil is known to promote hair growth and may help in maintaining scalp wellness.
STRENGTHENS HAIR: Known to reduce breakage, strengthen hair strands, and provide a natural shine.
SKIN HYDRATION: Castor Oil may help moisturize and soften the skin, making it appear radiant and youthful.
EYELASH & EYEBROW CARE: Castor Oil is known to nourish and strengthen eyelashes and eyebrows, promoting growth and thickness.
NAIL CARE: Known to help strengthen nails and moisturize cuticles for healthier-looking hands.
NATURAL CLEANSER: Castor Oil may be used as a gentle, natural cleanser for the face, removing impurities without drying the skin.
For Best Result
Apply a small amount to your hair, skin, face, or body as needed.
For Hair Care, massage the oil into your scalp and leave it on for 20-30 minutes before rinsing.
For Eyelash and Eyebrow care, use a clean mascara wand to apply the oil nightly.
When using it as a facial cleanser, gently massage a small amount onto your face, and then rinse with warm water or remove with a damp cloth.
To maintain freshness and potency, store the oil in a cool, dry place. Enjoy the numerous advantages of this nourishing oil.
Model Number:
OM-CASTOR-ORGANIC-CARRIER-OIL
Item Dimension:
6 x 4 x 10 Cm
Net Weight in Gm/Kg:
108 Gm
Expiry Date of the Product:
36 Months
Special Features:
Organic
[[review_data.count]] reviews
Customer Reviews
Be the first to review
Thank you for submitting a review!
[[item.private_metadata.title]]

[[item.private_metadata.name]]

on [[item.created_for]]

[[item.user.first_name]]

on [[item.created_for]]

[[item.private_metadata.command]]