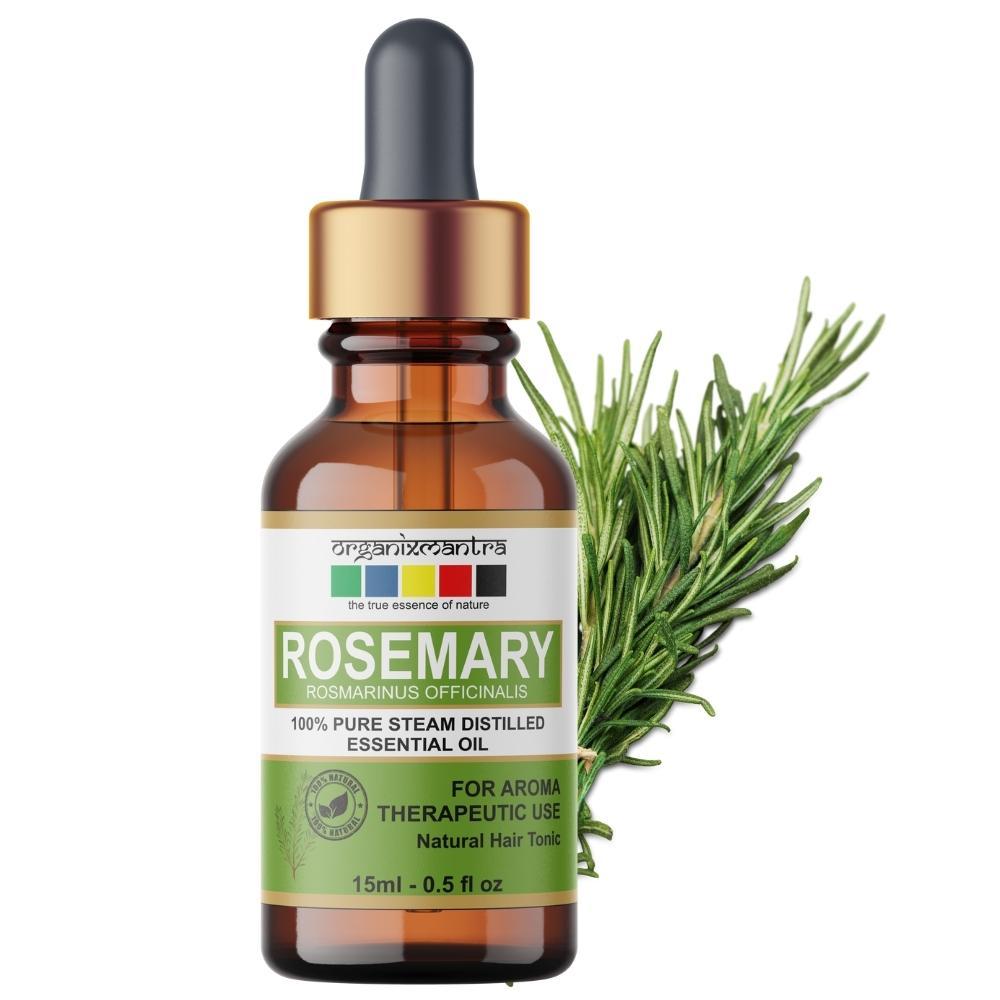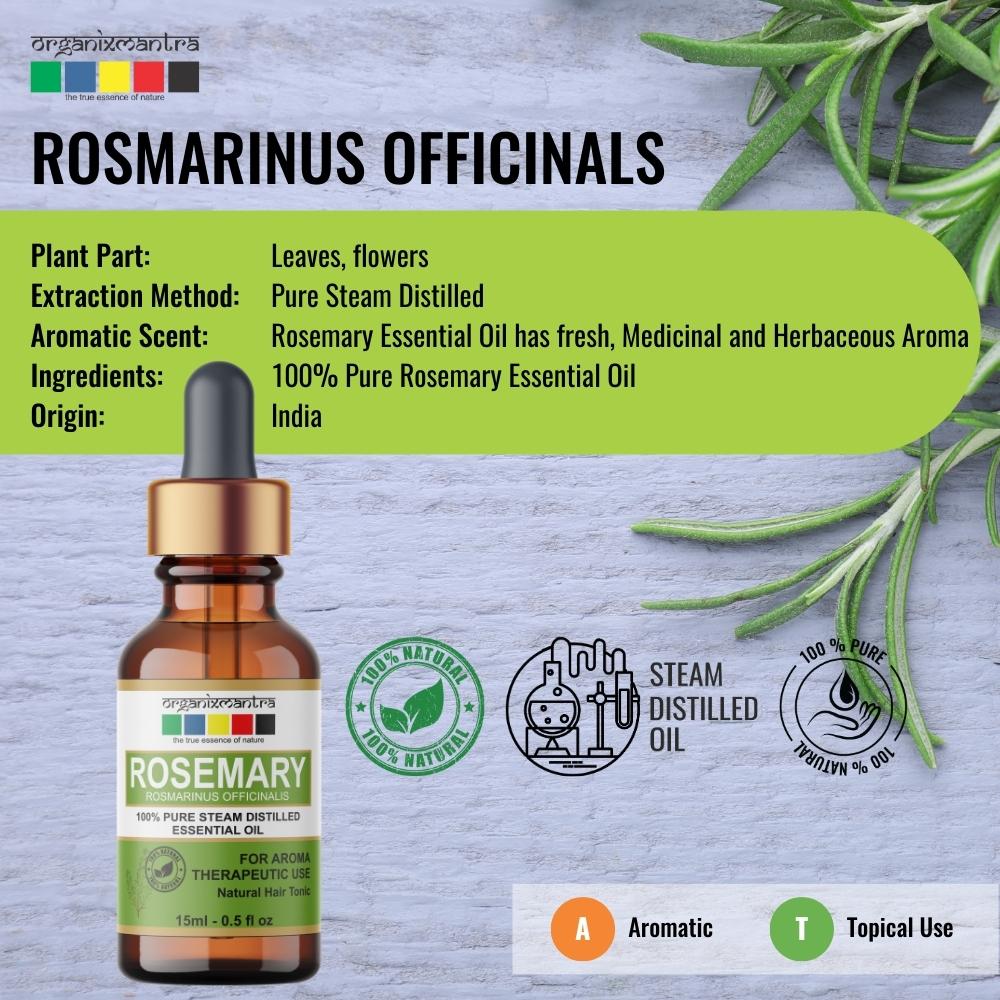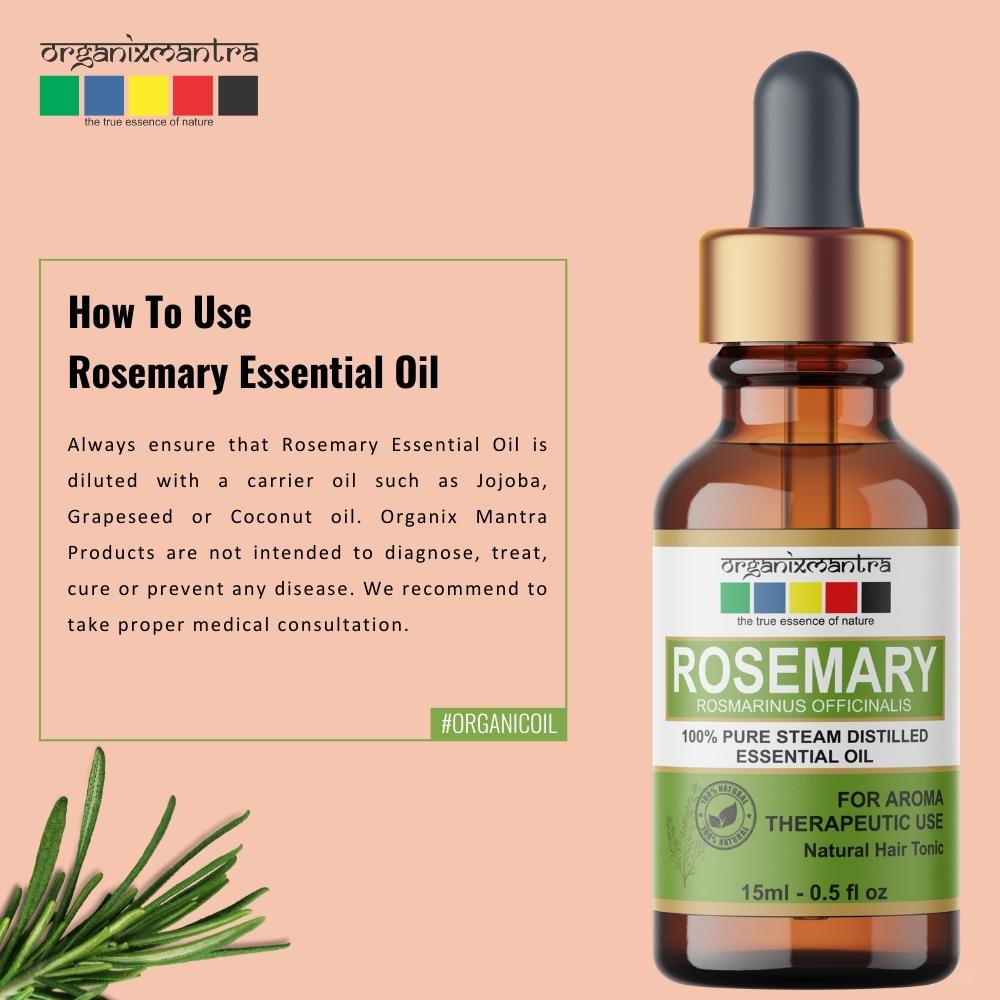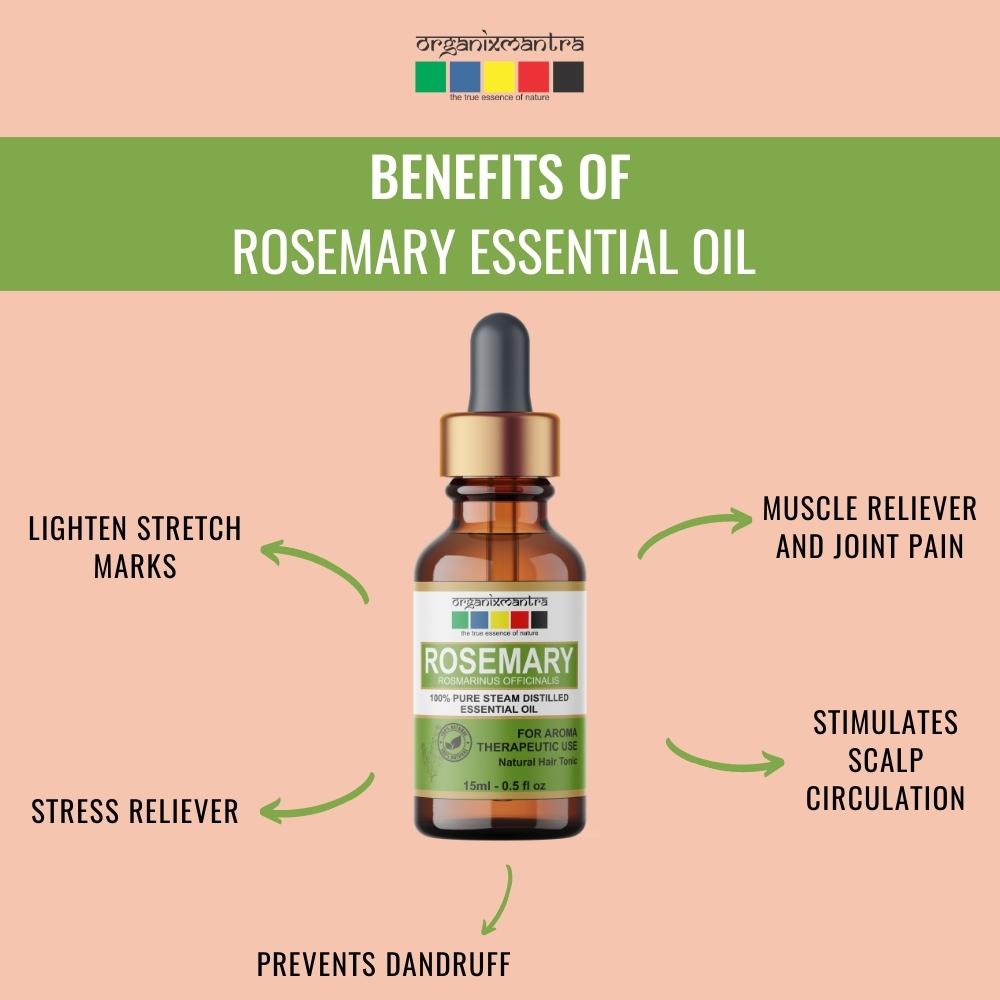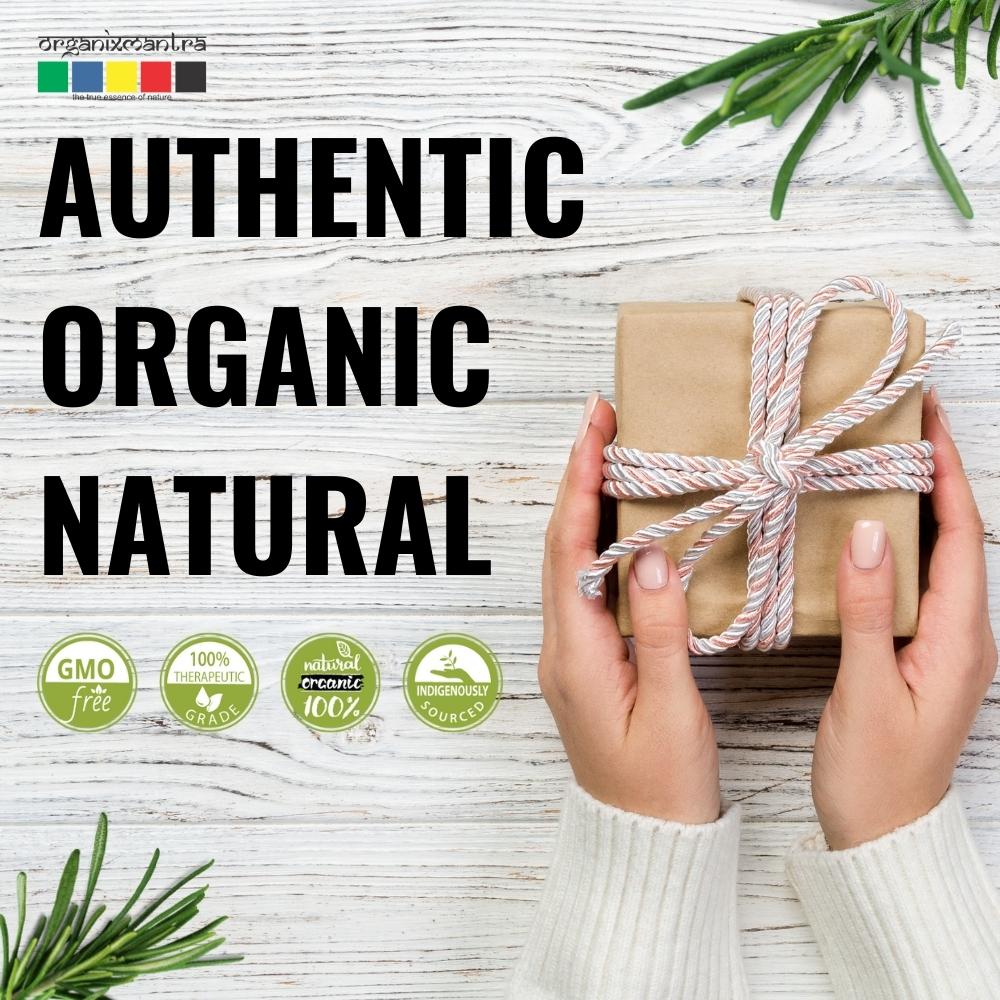 Organix Mantra Rosemary Essential Oil 15ML
Check delivery & shipping
Delivery by [[edd_date]]
[[edd_error]]
Minimum order value is Rs. [[check_pincode_service.minimum_order_value]] for this vendor and inventory. Shipping charges Rs. [[check_pincode_service.shipping_charges]] applicable below minimum order
Shipping charges Rs. [[check_pincode_service.shipping_charges]] applicable.
[[checkoutError]]
About The Product
Immerse yourself in the rejuvenating and revitalizing essence of Organix Mantra Rosemary Oil, steam distilled from the finest quality Rosemary leaves grown in India. Rosemary essential oil is well known for its refreshing, herbaceous aroma, which serves as a middle note within the fragrance spectrum. Enhance your daily self-care routine with the revitalizing and invigorating properties of this all-natural oil.
Benefits
MEMORY BOOSTER: Rosemary Oil is known for its potential benefits in enhancing memory and focus, creating a stimulating atmosphere for mental clarity
HAIR NOURISHMENT: This essential oil may contribute to the overall health of your hair by promoting a healthy scalp and lustrous locks.
SKIN RADIANCE: Rosemary Oil may be beneficial in promoting a glowing complexion by supporting healthy-looking and rejuvenated skin.
MUSCLE COMFORT: Incorporate this revitalizing oil into your body care routine to experience a soothing sensation that may help ease muscle tension.
NATURAL INGREDIENTS: Steam distilled from Rosemary leaves, this essential oil is pure and natural, ensuring top-quality care for your Skin, Hair, and Body needs.
HOME FRAGRANCE: Use Organix Mantra Rosemary Oil in your diffuser or as a natural air freshener to create a refreshing and stimulating atmosphere in your living space.
For Best Results
For best results, dilute Organix Mantra Rosemary Oil with a Carrier oil before applying it to your skin or hair. Add a few drops to your bathwater, Massage oil, or skincare products to enjoy its invigorating aroma and numerous benefits. To create a stimulating atmosphere, use it in a diffuser or mix with water in a spray bottle as a natural air freshener.
Model Number:
ASG-OM-ROSEMARY-ESSENTIAL-OIL-15ML
Item Dimension:
6 x 3 x 9 Cm
Net Weight in Gm/Kg:
100 Gm
Expiry Date of the Product:
24 Months
Special Features:
Organic
[[review_data.count]] reviews
Customer Reviews
Be the first to review
Thank you for submitting a review!
[[item.private_metadata.title]]

[[item.private_metadata.name]]

on [[item.created_for]]

[[item.user.first_name]]

on [[item.created_for]]

[[item.private_metadata.command]]